Everyone has physical or mental issues affecting them. We try to get one solution that may
work wonders. CBD has gained popularity among people as a cure-to-all health problem.
Many people believe CBD can address underlying mental or physical ailments. CBD is one
of the hundred cannabinoids found in the Cannabis plant. It may contain less percentage of
THC (tetrahydrocannabinol), the psychoactive compound causing a high. Hence, people use
CBD to address various health problems without suffering from THC's intoxicating effects.
Are you interested in learning more? Read ahead.
About CBD
CBD or cannabidiol can work in the body by interacting with the cannabinoid receptors in the
endocannabinoid system (ECS). The ECS may have two receptors.
 The whole body has CB1 receptors, especially in the brain. This receptor may play a
part in pain, coordinating movements, emotions, appetite, mood, memories, thinking,
and other functions.
 CB2 receptors in the immune system can play a part in pain and inflammation.
CBD may stimulate the receptors to produce endocannabinoids in the body. It may also
interact with other receptors like opioid and serotonin receptors. The boost of
endocannabinoids may benefit the body. Many studies point to the potential benefits of CBD
effects. However, you must also be aware of cbd oil side effects before making any buying
decision. Scroll ahead to learn the potential benefits of using CBD.
1. May Manage Epilepsy
CBD may aid in controlling rare types of epilepsy. The FDA (Food and Drug Administration)
has approved Epidiolex, the medication containing CBD for treating epilepsy. It may prove
effective in managing seizures due to Dravet syndrome or Lennox-Gastrault. CBD may
influence the receptor in the body linked to seizure activity.
Clinical trials have approved the addition of CBD to common antiepileptic drugs. It can help
patients suffering from medicine-resistant types of epilepsy. Hence, teenagers, children, or
infants may see improvement in epilepsy symptoms with CBD use.
2. Can Reduce Pain And Inflammation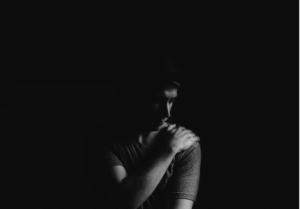 CBD can ease pain triggered due to various health conditions. The potential anti-
inflammatory property of CBD may also reduce inflammation. According to a study by the
National Centers for Complementary and Integrative Health (NCCIH), CBD may offer relief
from chronic pain. CBD can lower the following types of pain:
Neuropathic Pain
Neuropathic pain develops due to nerve damage. According to a review, CBD can ease
neuropathic pain.
Arthritis Pain
According to a study in 2016, CBD may help people with arthritis manage pain. The
European Journal of Pain study indicates that cannabidiol can ease pain and inflammation
triggered due to the condition.
Muscle Spasms
People with Multiple Sclerosis can suffer from muscle spasms. These severe spasms may
lead to constant pain. A report suggests that using CBD oil may lower muscle spasm levels.
3. May Address Depression and Anxiety
Many people suffer from depression and anxiety. Experts believe low serotonin levels can
result in depression. CBD may not increase serotonin levels. But, cannabidiol can change the
effect on the brain's response to serotonin levels in the system. A study in 2014 indicates the
potential effectiveness of CBD on serotonin receptors to produce anti-anxiety and
antidepressant effects.
A recent review in 2018 pointed to the potential anti-stress property of CBD. Hence, it can
lower depression caused due to stress. It also indicated the presence of evidence to establish
CBD as a treatment for various anxiety disorders such as:
 Post-traumatic stress disorder (PTSD)
 Generalized anxiety disorder (GAD)
 Panic disorder (PD)
 Social anxiety disorder (SAD)
 Obsessive-compulsive disorder (OCD)
4. Can Manage Inflammatory Skin Conditions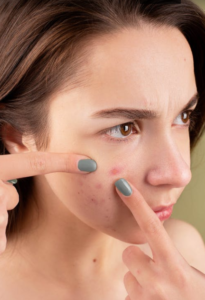 Experts believe CBD may help manage various inflammatory skin conditions. According to
some studies, CBD may demonstrate anti-inflammatory, anti-aging, and anti-itch properties.
CBD can interact with the ECS found on the skin to manage skin conditions. Cell studies
indicated that CBD restricts the functions of sebaceous glands. These glands play a part in
developing acne. CBD can address other skin conditions like:
 Itchy skin
 Atopic dermatitis
 Psoriasis
 Skin cancer
5. May Offer Neuroprotection
According to an article in Molecules, CBD may offer neuroprotection. It can help people
suffering from neurodegenerative diseases like:
 Parkinson's disease
 Amyotrophic lateral sclerosis (ALS)
 Multiple Sclerosis (MS)
 Alzheimer's disease
 Huntington's disease
According to experts, the neuroprotective effects of CBD stem from its antioxidant and anti-
inflammatory properties of CBD.
A Word of Caution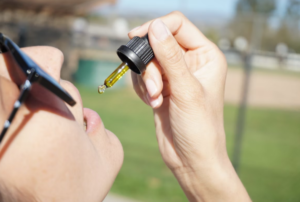 CBD may offer several health benefits. But, you need to keep the following points in mind
before purchasing CBD products:
Get Expert Advice
CBD dosage has significance in addressing the specific health problem you develop. Hence,
get an expert opinion on the exact dosage needed to address the issue.
Choose The Best Brand
FDA has not approved the use of CBD supplements. With no regulation and the high
popularity of CBD, several businesses are looking to capitalize on the demand. So, you have
several fake brands offering contaminated CBD products. They can harm your health. Hence,
choose from a trusted brand with COA certification.
Start Slow:
Try to start at a low dose of CBD. Monitor your body to see the effects. Increase the dosage
gradually to see the desired results.
Conclusion:
Many people choose this holistic option to deal with various health issues. Every person has a
unique physiology. Hence, people using CBD may feel the effects differently. Wait patiently
after using CBD to see the results. Consult a health care expert before including CBD in your
routine. The expert can guide you in the best way to find the ideal product and dosage to
address the health issue.